Customer support always plays a key role in the success of an online store. The more satisfied your customers are, the more sales you will get. Hence it is important that your customers should have an efficient way of getting in touch with the store.
Zendesk Live Chat, formerly called Zopim Live Chat one of the best and simplest ways of adding live chat to your store. Since it comes with some great options, it adds great value to the store.
In this short tutorial, I will demonstrate the simple integration of Zopim Live Chat with Magento 2 in the following steps:
Zopim Live Chat in Magento 2 – Table of Contents
Set up a Zopim Account
Add Zopim Chat Code to Magento 2 Store
Get Ready for Business
Set up a Zopim Account
Visit Zopim, enter your Name and Email Address and then click on TRY CHAT: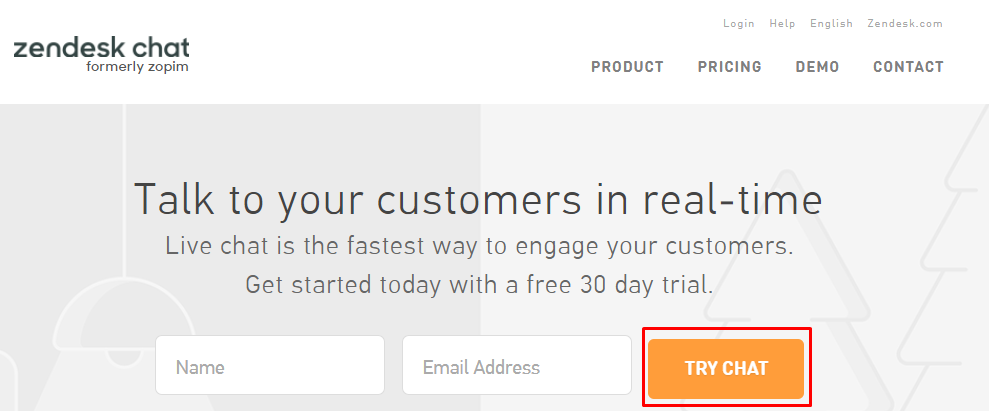 You will get a link in your mailbox.
Open the link and it will redirect you to the Zopim form page. Fill out the form to complete the account creation process.
After filling out the form, click Save and Go to Dashboard: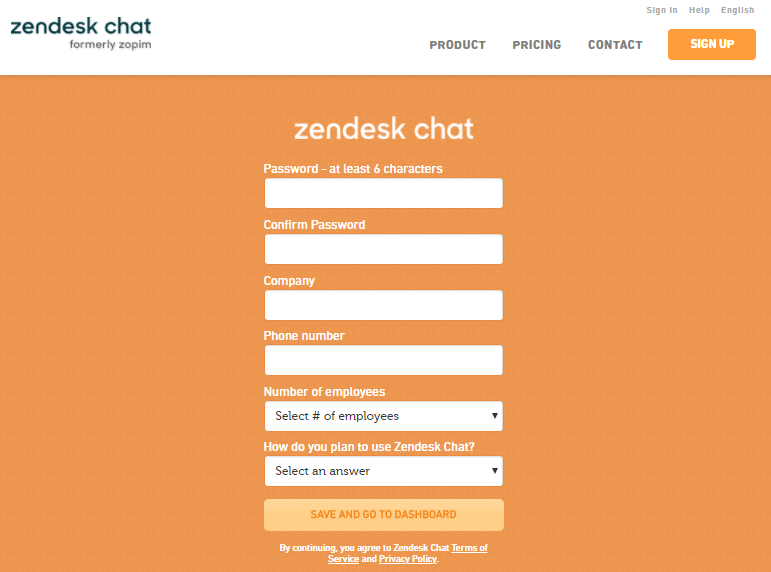 Add Zopim Chat Code to Magento 2 Store
Open the dashboard of your Zopim account and click on Widget icon:
You will see the Zopim chat code, copy it: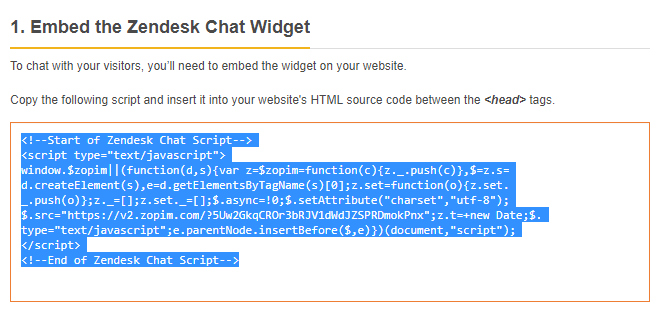 Now open your Magento 2 store's admin panel and go to CONTENT → Configuration: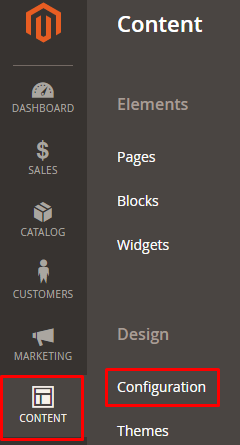 Next, click on Edit:

Visit the store's Footer section and paste the copied Zopim code in the Miscellaneous HTML field: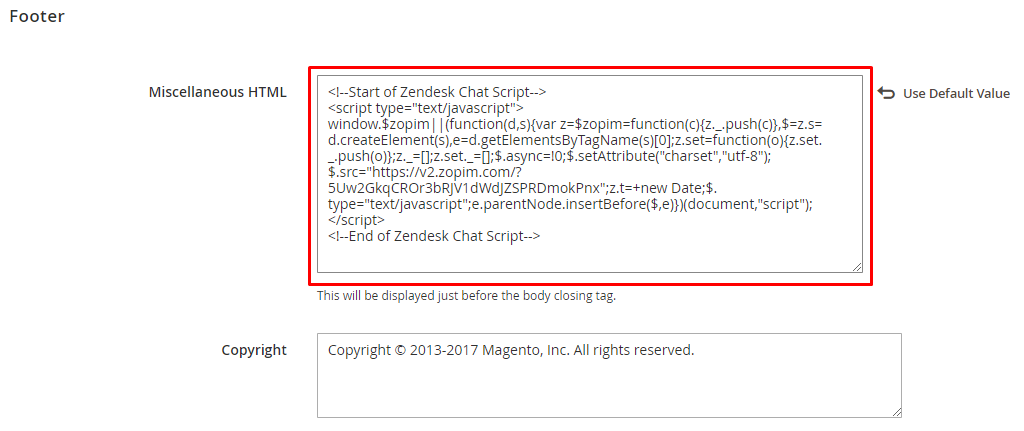 Save Configuration by clicking it:

That's it. Open your store and you will see the result: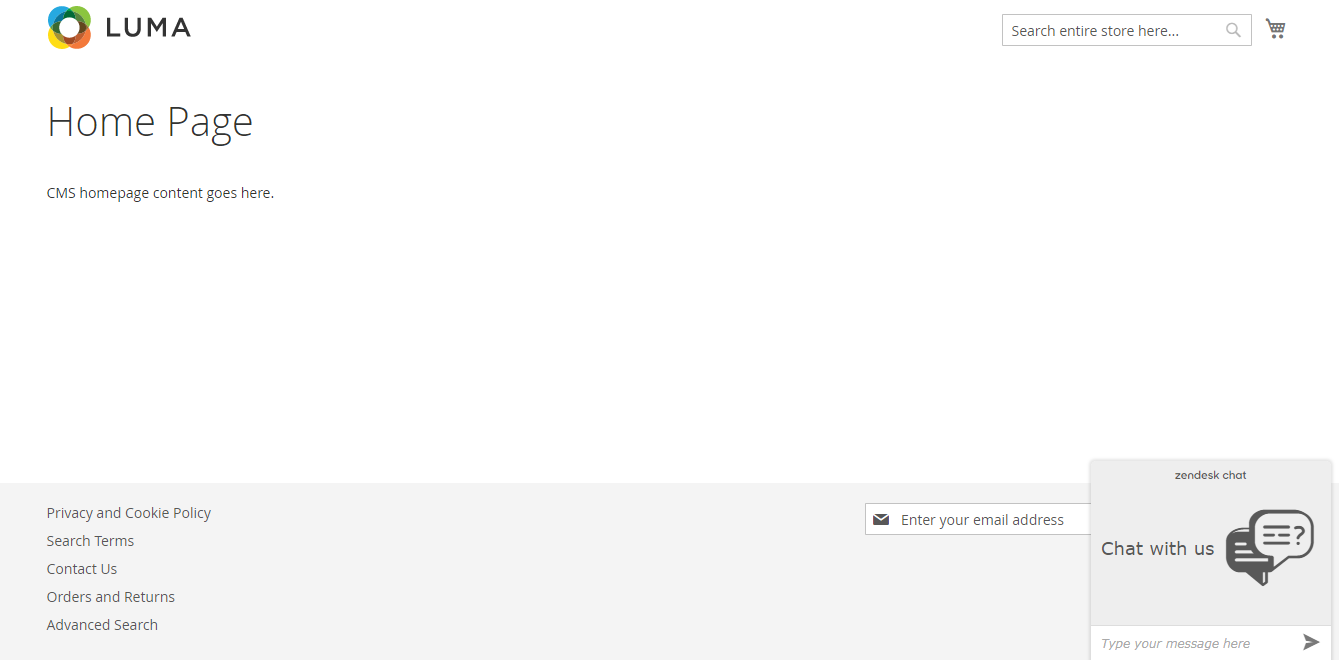 Ready for Business
It is essential to give priority to customer queries and Zendesk Live Chat is one great option to do that. I hope that by following this guide, you will easily add Zendesk Chat to your Magento 2 store.