Offering discounts are one of the most popular time-tested strategies for increasing the store sale, simply because everyone loves to get a discount! In many cases, the products that move slowly with the full price often see a huge interest from the customers when offered at a discount.
If you have a Magento 2 store and you wish to offer a special price for products, this article is for you. I will show you how easy it is to configure a special price for Magento 2 product
Open the admin panel of your store and navigate to CATALOG → Products: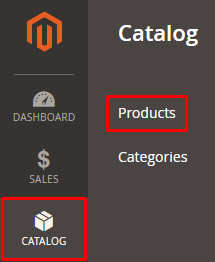 Next, click the Edit option for your chosen product:
Now scroll down and click on Advanced Pricing under the Price field: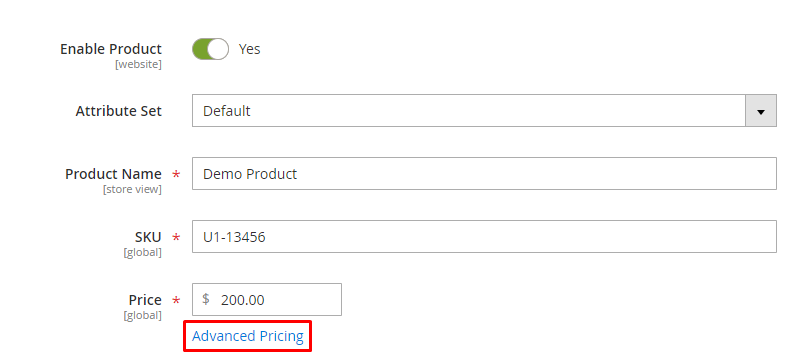 You will see the Advanced Pricing window: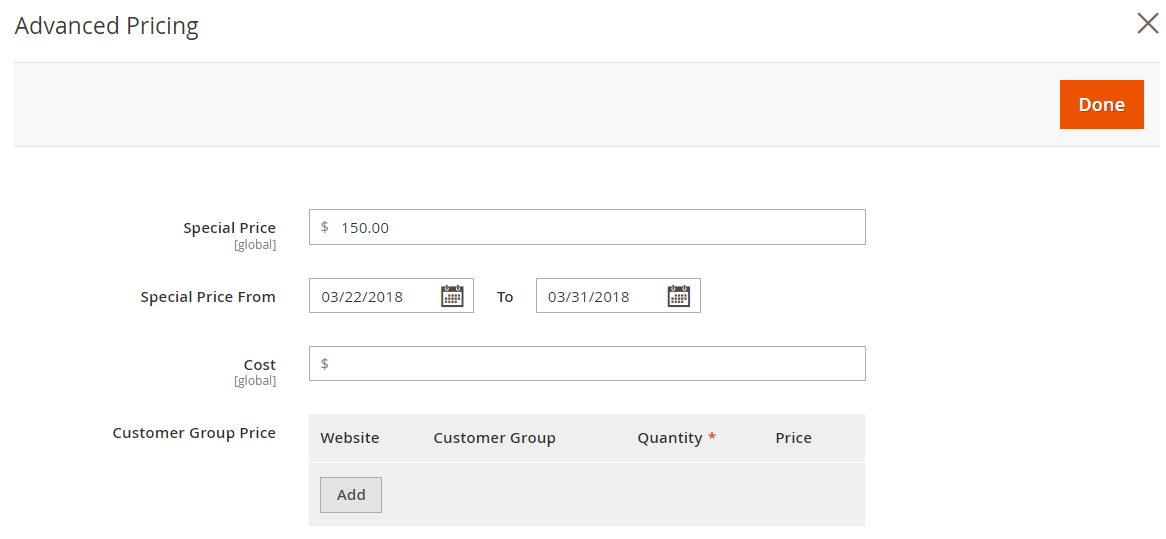 Now to set a special price, enter the amount in Special Price field which you want to offer to your customers. Next, set the availability window in the Special Price Fromoption:

Additionally, you can also set the special price for specific store view or customer group by clicking on Add from Customer Group Price option:

Website: Choose the specific website or store on which you want to offer the special price. This only applies to multiple stores or multiple store views.
Customer Group: You can set the discount amount for specific customer group like General, Wholesale, Retailer etc.
Quantity: Set the quantity of product that must be ordered to avail the discounted amount.
Price: You can set special price as Fixed or Discount. On selecting Fixed, you have to add the discount amount, and on selecting Discount, you have to add the discount percentage.
Now just click on Done at the top of Advanced Pricing window:

Finally, click Save from top of the product edit page:

Open the front page of your product on which you have set special price, you will see the desired result: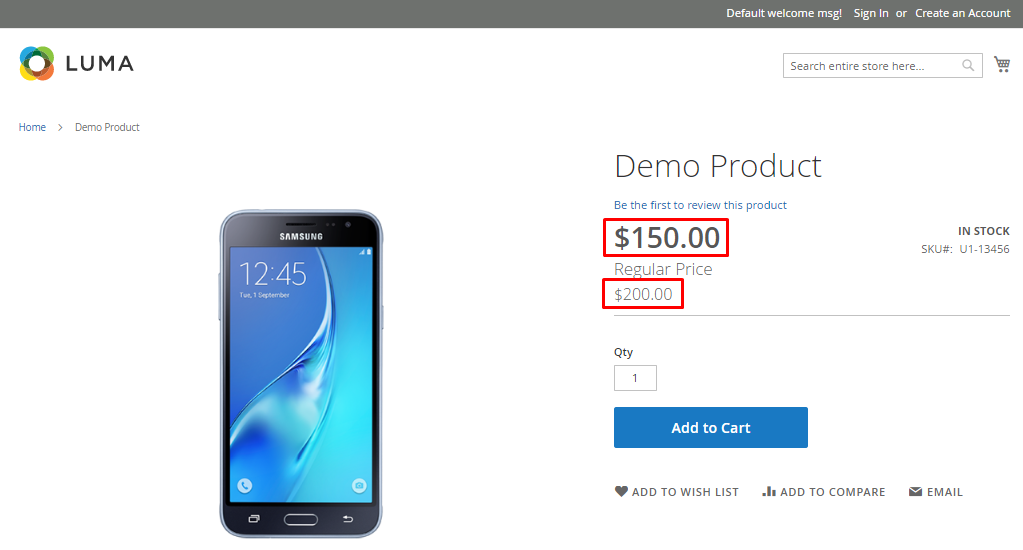 Wrapping Up
Discount offers are always a great way of increasing sales. With the help of this simple guide, I hope you can now easily add the special price in Magento 2 products and see a rapid rise in revenues.
If you want to clarify a point or have an issue related to this tutorial, drop your comment below!