The checkout page is the most crucial page of your store. However, in many cases, customers often complain about the tedious checkout process that takes too much time This is an important cause of the high cart abandonment rate of Magento stores.
Reducing the length of the checkout form by removing some of the fields is an effective way of streamlining the process. A side benefit of this action is a noticeable boost in the sales figures.
In this short tutorial, I will discuss the process of managing the fields in the Magento 2 checkout page.
Let's start the Magento 2 checkout field customization!
Open the Admin Panel of your Magento 2 store and navigate to Stores → Configuration
Next, click Customer Configuration under the CUSTOMERS tab: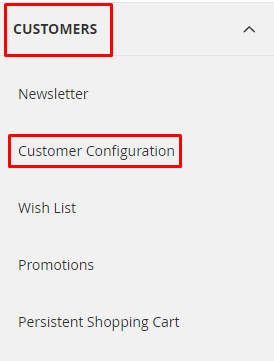 Now unfold Name and Address Options, and you will see the checkout page fields.
Here you can manage these fields. Each drop-down menu item has three options: No, Optional, Required.
No: Select this If you don't want to show the field on the checkout page.
Optional: Select this If you want to show the field on the checkout page but keep it optional for the customers.
Required: Select this If you want to show the field on the checkout page and make it a compulsory field for the checkout process.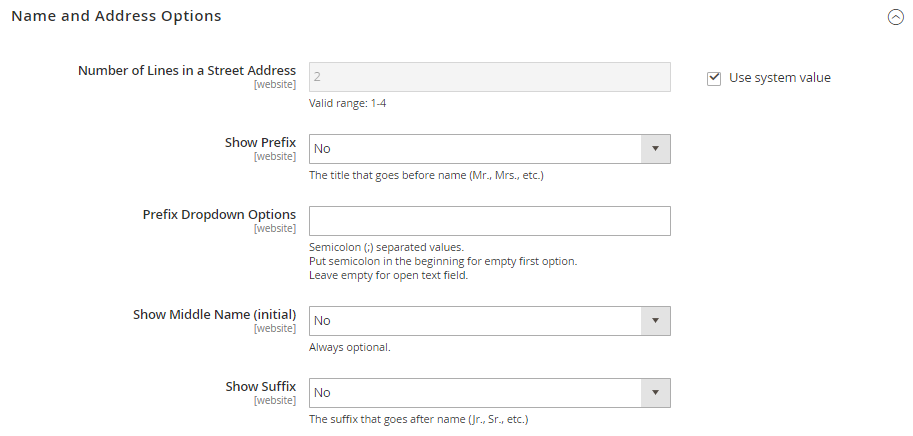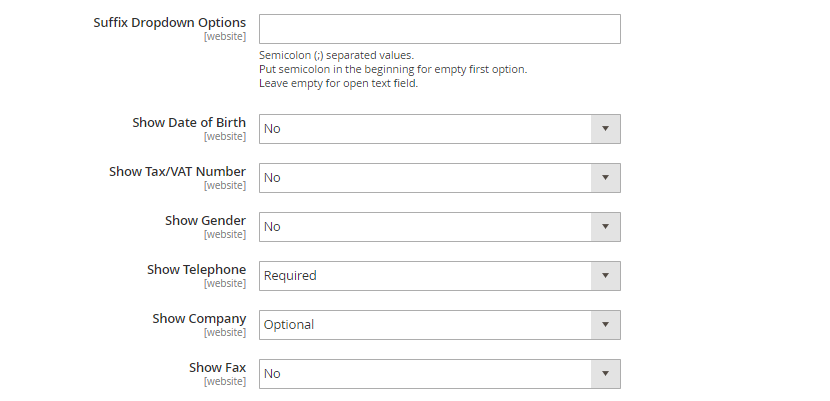 Finally, click the Save Config button:

Wrapping Up
Simplifying the checkout process for Magento stores is a simple way of improving the user experience and ensuring that the visitors complete the transaction with minimum hassle. You could experiment with the fields to come up with the best combination of required and optional fields. So, after following this guide you can now customize the checkout fields in Magento 2.
If you still have questions, just drop a comment below.